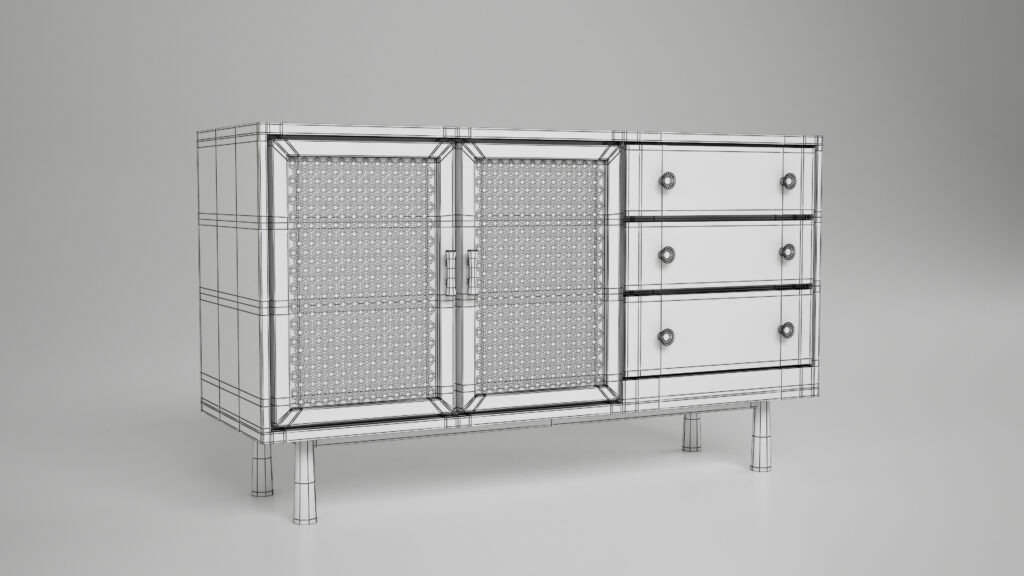 Accent cabinets and chests will typically offer many layers of storage, either in the form of drawers, or internal shelving behind two or more doors. If you have a room that needs more storage, these could be a perfect solution. You could store extra linens in the bedroom, or the kids games in your living room.
Texturing using key shot. Preview images rendered with key shot
Originally modeled in 3d max. Includes Both Low Poly & High Poly Models in FBX and OBJ formats.