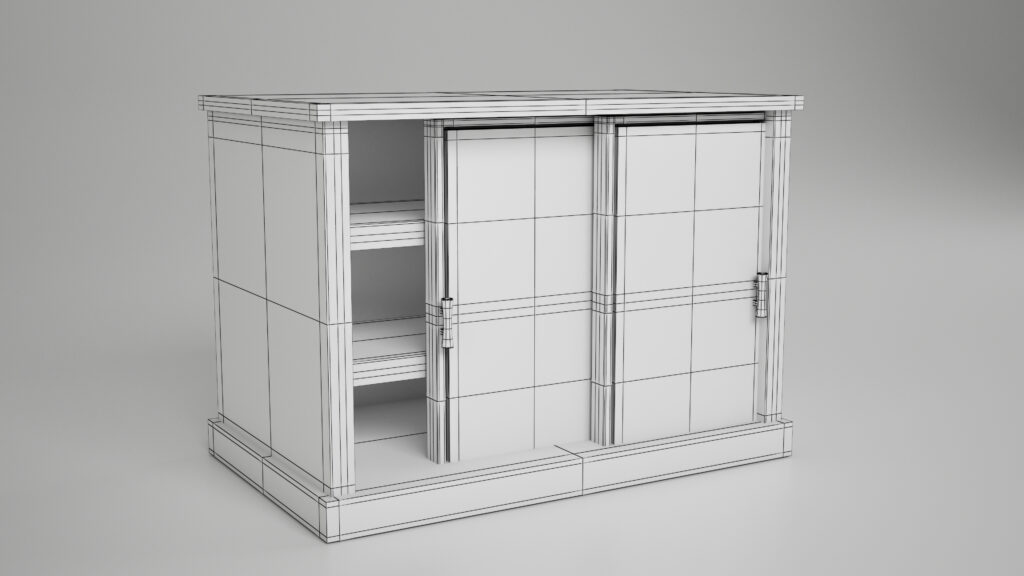 A cupboard is a piece of furniture that's used for storing things. Your kitchen cupboard might actually be full of cups, while the cupboard in your bedroom might hold sweaters and socks.
Texturing using key shot. Preview images rendered with key shot
Originally modeled in 3d max. Includes Both Low Poly & High Poly Models in FBX and OBJ formats.