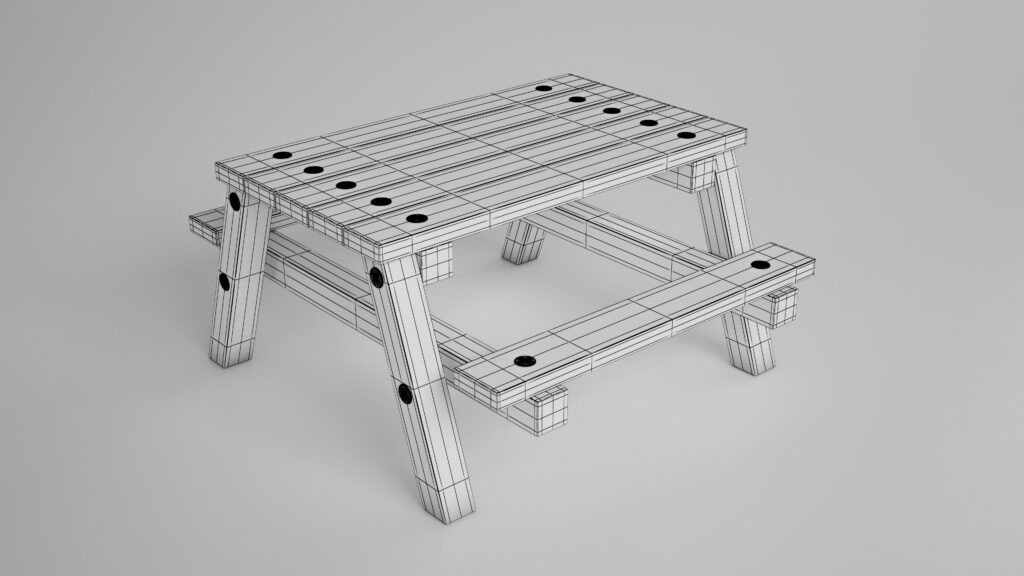 A picnic table is a table with benches, designed for working with and for outdoor dining. The term is often specifically associated with rectangular tables having an A-frame structure. Such tables may be referred to as "picnic tables" even when used exclusively indoors.
Texturing using key shot. Preview images rendered with key shot
Originally modeled in 3d max. Includes Both Low Poly & High Poly Models in FBX and OBJ formats.