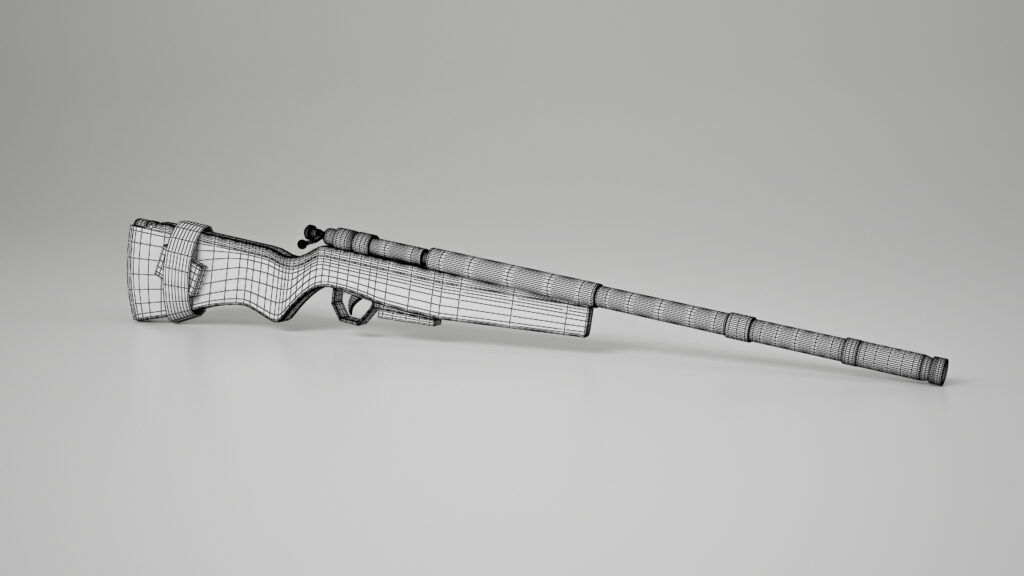 A rifle is a long-barreled firearm designed for accurate shooting, with a barrel that has a helical pattern of grooves (rifling) cut into the bore wall. In keeping with their focus on accuracy, rifles are typically designed to be held with both hands and braced firmly against the shooter's shoulder via a buttstock for stability during shooting.
Texturing using key shot. Preview images rendered with key shot
Originally modeled in 3d max. Includes Both Low Poly & High Poly Models in FBX and OBJ formats.