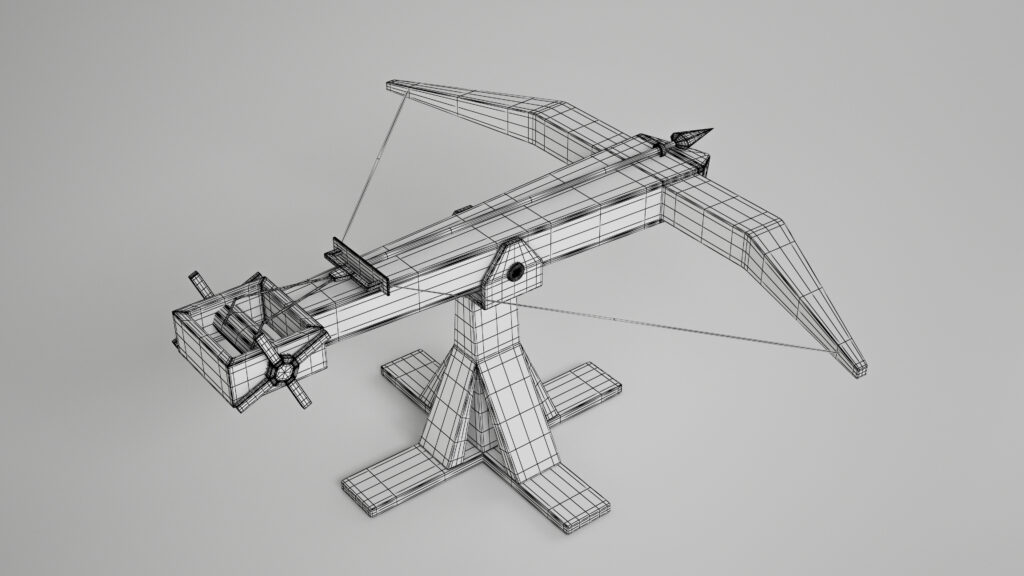 Ballistas were used on the battlefield to decimate enemy units as well as to destroy walls and fortifications. It resembled the shape of a powerful crossbow on a wagon that usually drew oxen or mules. The big crossbow was drawn by the guts of animals, which allowed her to throw missiles at very long distances.
Texturing using key shot. Preview images rendered with key shot
Originally modeled in 3d max. Includes High Poly Models in FBX and OBJ formats.