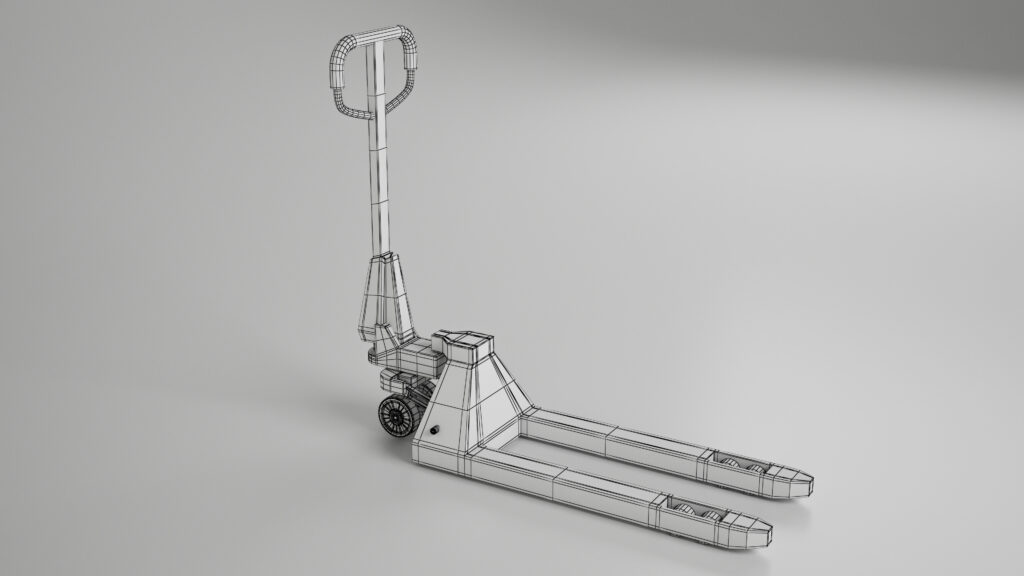 A pallet jack is the most basic form of forklift and is intended to move pallets in a warehouse or trailer. Pallet jacks are some of the most essential tools found in warehouses and are used for transporting small loads for short distances.
Texturing using key shot. Preview images rendered with key shot
Originally modeled in 3d max. Includes Both Low Poly & High Poly Models in FBX and OBJ formats.