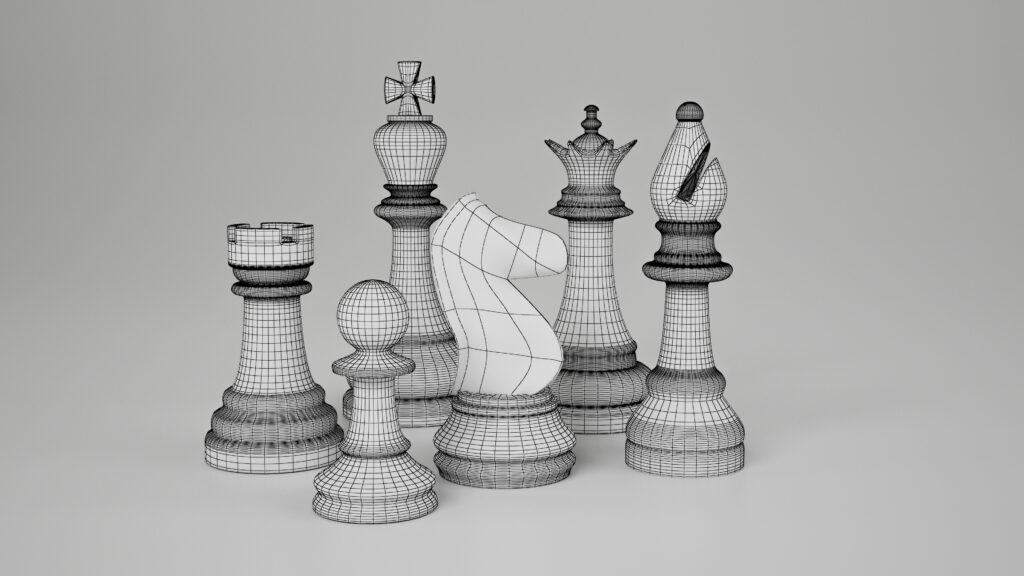 Chess pieces are distinguished by appearance and made of rigid material such as wood, ivory, or plastic. Pieces are of contrasting colours, commonly white and black. The six different types of pieces are: king, rook, bishop, queen, knight, and pawn. More than 500 different patterns of chess pieces have been recorded.
Texturing using key shot. Preview images rendered with key shot
Originally modeled in 3d max. Includes Both Low Poly & High Poly Models in FBX and OBJ formats.