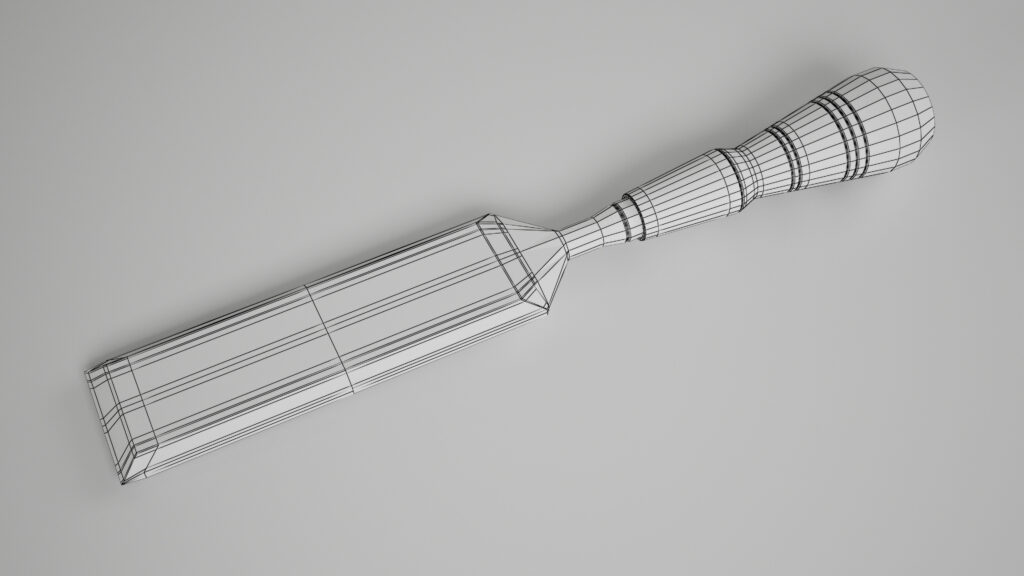 Vintage wooden chisel with wooden handle . A hand tool for working with wood. A cutting tool used to remove parts of stone, wood or metal by pushing or pounding the back when the sharp edge is against the material.
Texturing using key shot. Preview images rendered with key shot
Originally modeled in 3d max. Includes Both Low Poly & High Poly Models in FBX and OBJ formats.