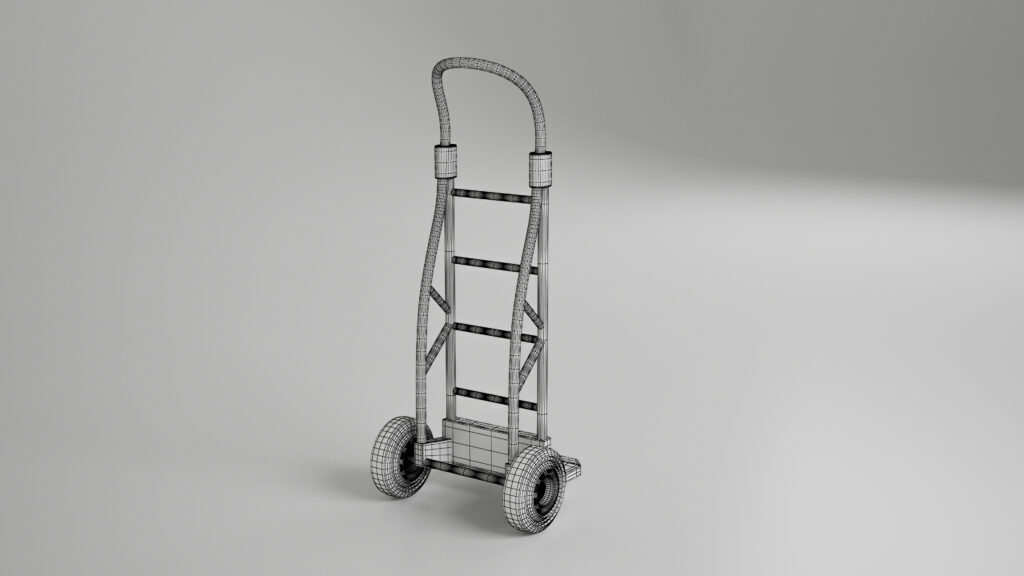 A hand truck is an L-shaped box-moving handcart with handles at one end, wheels at the base, with a small ledge to set objects on, flat against the floor when the hand-truck is upright.
Texturing using key shot. Preview images rendered with key shot
Originally modeled in 3d max. Includes Both Low Poly & High Poly Models in FBX and OBJ formats.