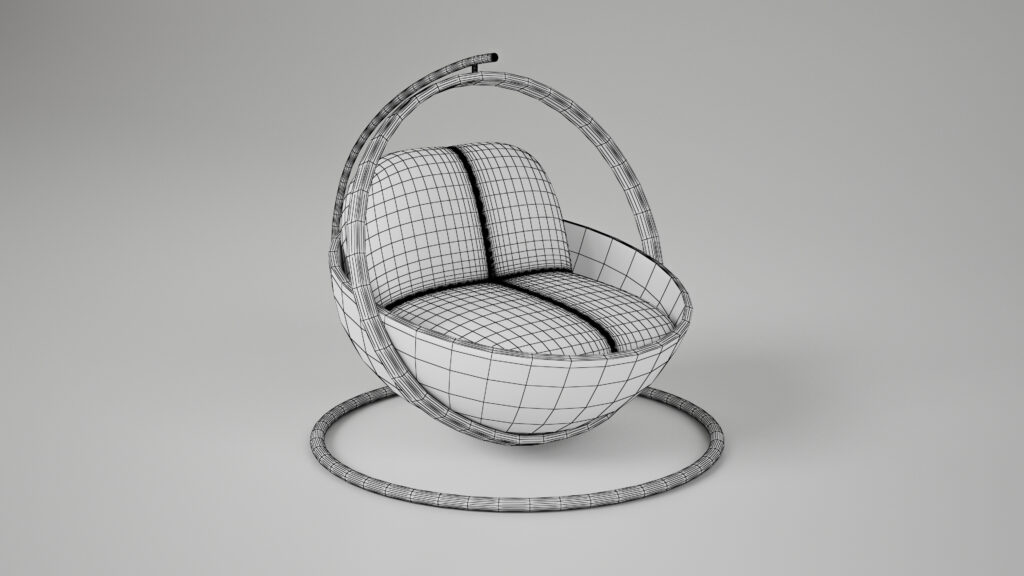 Industrial Floating Chair that provides relaxation and relaxation in the comfort of your home. It will be perfect as a place for an afternoon nap or morning coffee. It will allow you to relax, and gentle rocking will calm your nerves. The body of the chair is made of high-quality acrylic and suspended on a chrome-plated steel arm. The boom is placed on a rotating, stable base. The armchair looks elegant and modern.
Texturing using key shot. Preview images rendered with key shot
Originally modeled in 3d max. Includes Both Low Poly & High Poly Models in FBX and OBJ formats.