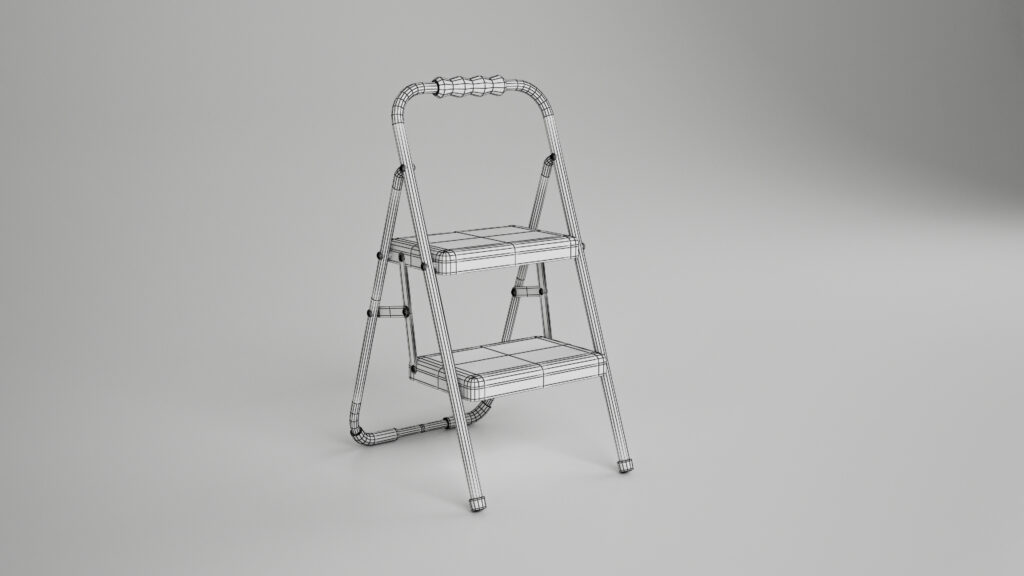 Anti-slip and anti-sweat handle makes you safe! When you use ladder,the handle can provides support,so you don't have to fear falling.This useful step ladder should be part of your home and toolbox. It can help you reach extreme areas that are hard to reach and brings many conveniences to your life. Ideal for indoor and outdoor activities, garages, homes, kitchen, painting, camp, companies, schools, libraries and so on.
Texturing using key shot. Preview images rendered with key shot
Originally modeled in 3d max. Includes Both Low Poly & High Poly Models in FBX and OBJ formats.