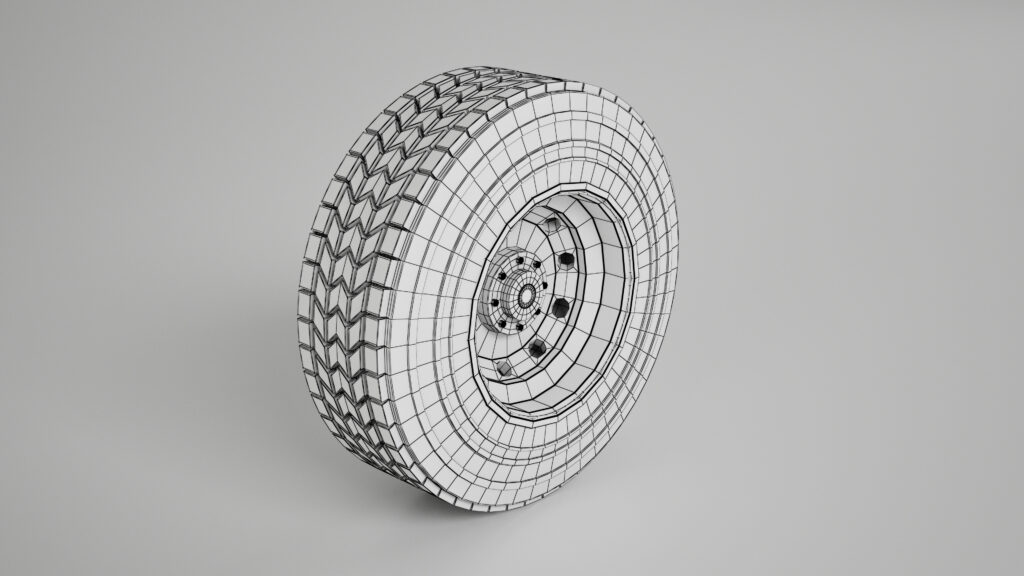 A tyre is a ring-shaped component that surrounds a wheel's rim to transfer a vehicle's load from the axle through the wheel to the ground and to provide traction on the surface over which the wheel travels.Most tires, such as those for automobiles and bicycles, are pneumatically inflated structures, which also provide a flexible cushion that absorbs shock as the tire rolls over rough features on the surface.
Texturing using key shot. Preview images rendered with key shot.
Originally modeled in 3d max. Includes High Poly Models in FBX and OBJ formats.