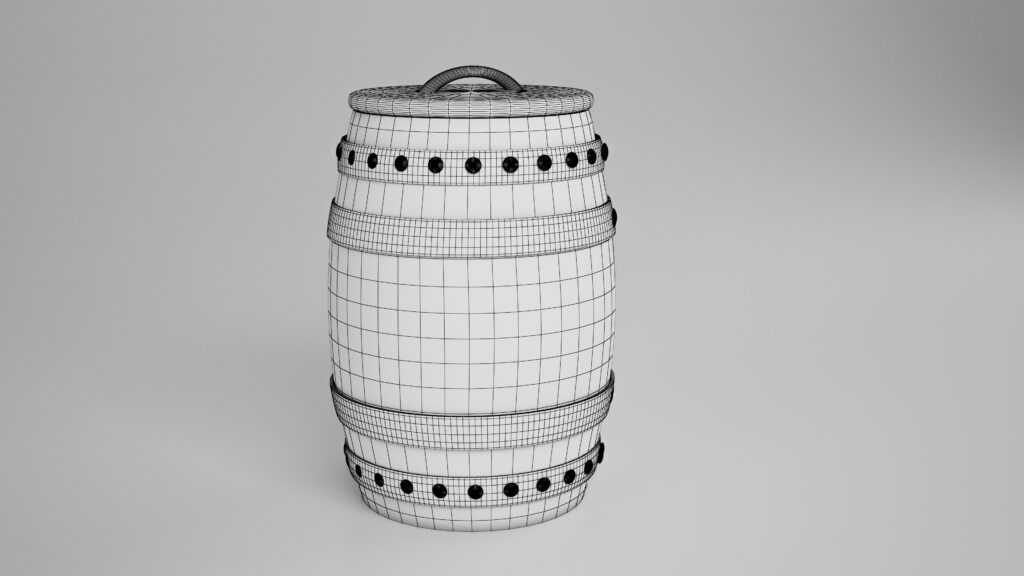 Wood barrels or casks are hollow cylindrical containers with bulging centers that are longer than they are wide. Traditionally, they are made from wooden staves and bound by wood or metal hoops. Large wooden liquor barrels used for aging spirits are called a vat, whereas a small barrel is known as a keg.
Texturing using key shot. Preview images rendered with key shot
Originally modeled in 3d max. Includes Both Low Poly & High Poly Models in FBX and OBJ formats.