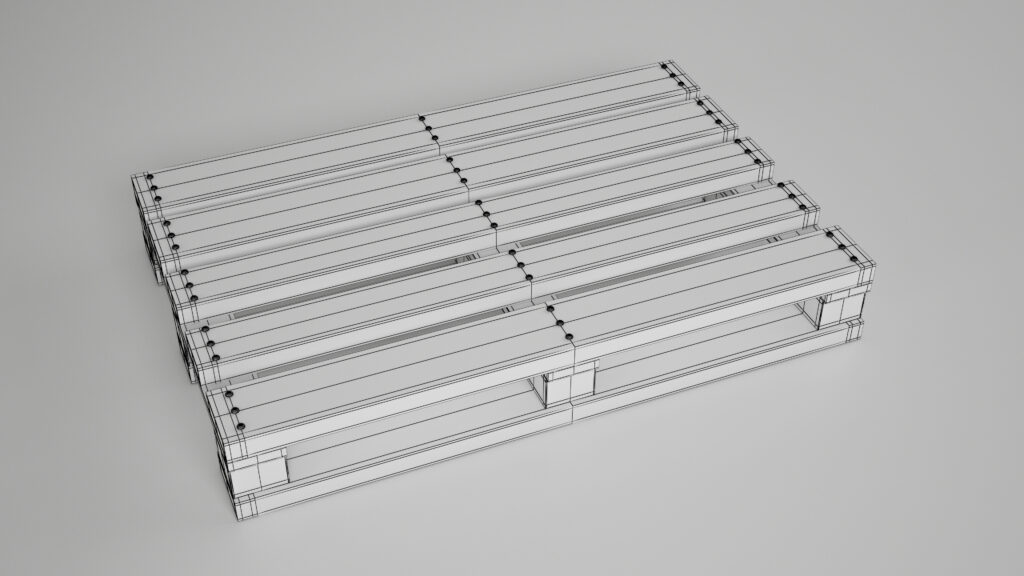 A pallet is a flat transport structure, which supports goods in a stable fashion while being lifted by a forklift, a pallet jack, a front loader, a jacking device, or an erect crane. A pallet is the structural foundation of a unit load, which allows handling and storage efficiencies.
Texturing using key shot. Preview images rendered with key shot
Originally modeled in 3d max. Includes Both Low Poly & High Poly Models in FBX and OBJ formats.